Welcome to Maids In A Minute Proudly Serving Grand Blanc Michigan.
Let's be honest with ourselves. As much as we all want a clean home, after a long day of work we are more likely to just give it a lick and a promise (the promise being to clean better next time). A professional house cleaning service, on the other hand, could ensure that your home stands out. So which service should you use if you live in the city MI Grand Blanc or the surrounding area? Here are a few reasons that Maids in a Minute is the company to keep your home clean. Services abound, but only Maids in a Minute can make all of these promises.
What Makes Our Grand Blanc House Cleaning Different?
People on a busy schedule are often too busy to do much more than a precursory cleaning of their home, apartment or condo. Our professional Grand Blanc, MI apartment cleaners are thorough, friendly and efficient in their jobs. We are well trained and have the experience to do service right.
Although Maids in a Minute in Michigan aims to provide and meet cleaning needs of the people, but each services that we offer are of different style and quality. With the Grand Blanc house cleaning services we offer, we are more on highlighting the quality of our services since we know that huge numbers of people in the area are in need of our cleaning services.  This makes us greatly different from other cleaning service providers in the area since we wanted to uphold durable and flexible cleaning results to them. We are not after the recognition of our company we want to giving people the chance to get hold of the best and cleaned house for a healthy way of living.
Call Today to Schedule 248-924-9667 or click book now to begin!
House Cleaning Services
Professional Cleaning Service
Maid Cleaning Service
Apartment Carpet Cleaning
Maid Service Prices
Residential Cleaning Prices
House Cleaning Service
Cleaning Residential Services
Apartment Cleaning
Professional Apartment Cleaning
Apartment Cleaning Prices
Apartment Cleaning Services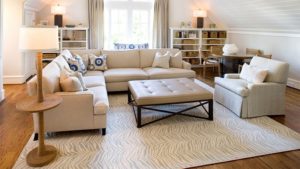 We  provide services a detailed 58 point deep cleaning, and recurring checklist. Your baseboards and walls will be wiped down. Interior windows, sills, and blinds will be cleaned. Appliances will cleaned as well. And all of this is done with a 
200% satisfaction guarantee
. We are completely confident that you will be happy with the service you get. How do we ensure this?
First of all, we only send the right people into your home. Drug screening and background checks ensure that your belongings are safe, and that our employees will always be of a sound mind when entering the premises to perform their job. Add that to our extensive training program, and you have the recipe for success. All of our employees are trained by DVD, given a 22 page manual, and required to spend 80 hours working alongside one of our pros, before they every enter a home to clean on their own. You never have to worry about getting a crummy job from the rookie. All of Missy's Maids are professionals by the time they have their first solo job.
Yes there is no other house cleaning service in Grand Blanc, MI that can compare to Maids in a Minute. So what are you waiting for? It's time to stop making promises to catch up on housework, and let a professional and fully bonded house cleaning service handle the dirty work. You can have peace of mind knowing that your home is in good hands and that your satisfaction is guaranteed by our 24 hour re-clean policy.
Services We Provide In Grand Blanc, MI
House Cleaning
Apartment Cleaning
Maid Services
Recurring Cleaning Service
We encourage all our clients to share what they think about our work. This feedback allows us to grow and get better all the time, so we're very thankful for whatever you have to say!
- Julie Macker
~ Lapeer, MI
This is a really convenient service. You just book the appointment online, make changes from your account as needed, and a maid shows up whenever you order one, even if you only give them a days notice! The one time they weren't able to accommodate my last minute request, they called me right away and arranged to have a maid come out later in the evening so my house would be clean before my visitors arrived. The maids they send aren't always that quick, but that is because they take their time and do a really thorough job. The girls are always very friendly too, it's a pleasure having them in my home.
- Stephen Bird
~ Flint, MI
You should use this cleaning company for sure. They are very good, I always get the best clean.
- Alp Paul
~ Lexington, MI
Becca has been genuinely kind, patient and professional with me because I have never had Maid services before. I asked so many questions that I would have hung up on "ME".
- Megan Donner
~ Auburn Hills, MI
My sister booked a clean from here for my birthday and it was fantastic! Julitta took her time and did a wonderful job, my house has never been so clean! I'll definitely be rebooking again in the future!
- Theresa Powers
~ Saginaw, MI
Jeanine is a great cleaner, and so sweet! She does an awesome job on my home, and with the recurring client discounts, it's affordable too! I hope to stay with this company for a long time to come!
- Lonnie Pearson
~ Lexington, MI
Wow am I happy I found this place. we had a bunch of construction done on our home, and the dust was totally out of hand. I have lung issues and was not able to clean up myself, and needed it done right away for health reasons. this company came right away on next to no notice and cleaned up all of the dust really well