Dexter Cleaning Company – Choose the Best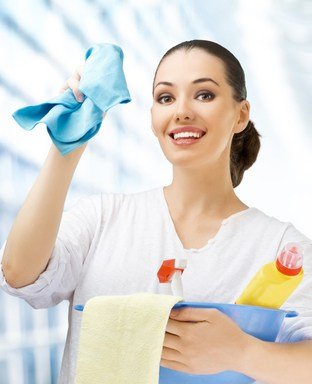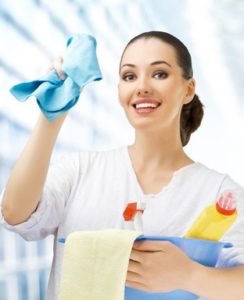 If you are finally ready to take the first step and hire a Dexter cleaning company than you must realize the importance of hiring pros. There's no point in hiring less than the best and then being disappointed with the results. Not to mention, are you really sure you can trust anyone else?
At Maids in a Minute we meet all of the important criteria and then some. So if you are considering anyone other than our team make sure they also can offer these credentials:
Do they also offer 100% satisfaction guaranteed? It's not a gamble when it comes with this type of guarantee to back it
Are they locally owned and operated? There are too many scams out there and you don't want to get taken for a ride by someone who is going to skip town with all your data as well as having you set up on a recurring payment
What are the requirements for their staff? At Maids in a Minute our team members must pass a thorough background check including drug testing. They are also all bonded and insured.
What is included in the cost? Sure, their rates may sound great until you get hit with surprise fees for supplies and equipment
Also, how easy is it to set an appointment? We offer the latest in easy online appointment scheduling that takes 60 seconds. So let's get started today.
One of the most popular services we offer is the Dexter apartment and condo cleaning. No matter what type of living space you call home, you want it to be tidy. But finding the time to do so can be next to impossible. So why not leave it to someone who can get it done and even better than you would? Keep your free time to yourself for something better than cleaning and let us get the job done for you.
Dexter Maid Services
For all the best in Dexter maid services we can take care of that for you too. We offer services like:
Appliances
Carpets
Stoves
Fridge
Cabinets
Move in / out
Recurring
And plenty more
Dexter Holiday Cleaning
Make the most of your holiday time by letting us help out. We offer Dexter holiday cleaning to prepare for out of town guests or clean up after the party ends. In fact, you may need us for both. So let us show you what makes us the number one qualified company for your top Dexter cleaning company.
If you are looking for a Cleaning Serice in Michigan then please call 248-924-9667 or complete our online request form or book now.
Recent House Cleaning Reviews
We encourage all our clients to share what they think about our work. This feedback allows us to grow and get better all the time, so we're very thankful for whatever you have to say!
- Julie Macker
~ Lapeer, MI
This is a really convenient service. You just book the appointment online, make changes from your account as needed, and a maid shows up whenever you order one, even if you only give them a days notice! The one time they weren't able to accommodate my last minute request, they called me right away and arranged to have a maid come out later in the evening so my house would be clean before my visitors arrived. The maids they send aren't always that quick, but that is because they take their time and do a really thorough job. The girls are always very friendly too, it's a pleasure having them in my home.
- Stephen Bird
~ Flint, MI
You should use this cleaning company for sure. They are very good, I always get the best clean.
- Alp Paul
~ Lexington, MI
Becca has been genuinely kind, patient and professional with me because I have never had Maid services before. I asked so many questions that I would have hung up on "ME".
- Megan Donner
~ Auburn Hills, MI
My sister booked a clean from here for my birthday and it was fantastic! Julitta took her time and did a wonderful job, my house has never been so clean! I'll definitely be rebooking again in the future!
- Theresa Powers
~ Saginaw, MI
Jeanine is a great cleaner, and so sweet! She does an awesome job on my home, and with the recurring client discounts, it's affordable too! I hope to stay with this company for a long time to come!
- Lonnie Pearson
~ Lexington, MI
Wow am I happy I found this place. we had a bunch of construction done on our home, and the dust was totally out of hand. I have lung issues and was not able to clean up myself, and needed it done right away for health reasons. this company came right away on next to no notice and cleaned up all of the dust really well