House Cleaning Services Ann Arbor MI
Home > House Cleaning Ann Arbor
Maids In A Minute is here to give you the best house cleaning experience from start to finish. Whether you need a deep cleaning, a recurring service, or a move-in/move-out cleaning, you can always expect top-notch residential cleaning services with 200% satisfaction guaranteed—this means we are twice as confident in our services!
Homeowners in Ann Arbor can also rest easy because our maids are local and have the experience and dedication that sets them apart from other cleaners. Besides, every member of our team is well-vetted and dedicated to give you satisfaction that cannot be matched. Find out how you can get the best house cleaning in town!
Things To Do In Ann Arbor
Ann Arbor is home to one of the greatest campuses in the country, and it's just as important to College Football as other cities like Baton Rouge or Madison. The University of Michigan offers the never-ending thrill of rooting for the Michigan Wolverines Athletic Team. Despite that, it's also a cultural hub worth visiting.
Besides, Ann Arbor is a perfect mix of easy living and unique experiences for the whole family. Step out of the neighborhood for a weekend adventure and join your kids to solve the mystery of the Fairy Doors, or take them to the Hands-On Museum for an interactive experience.
However, if you're willing to take a small drive, the Hudson Hills Metro Park is the best stop to stay connected with nature before heading back home.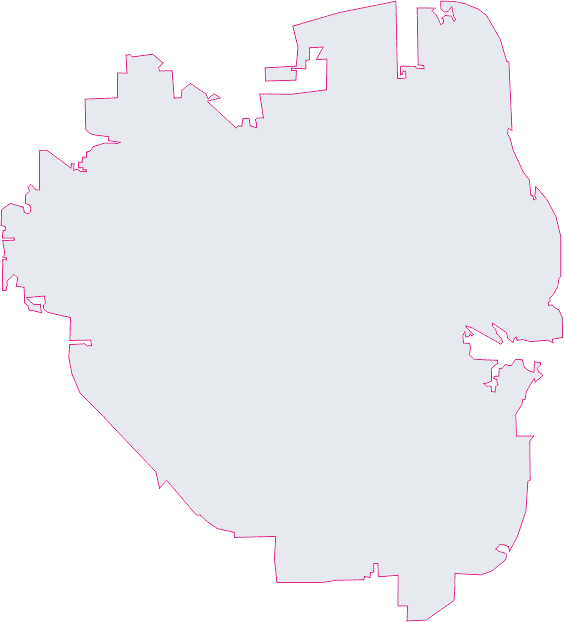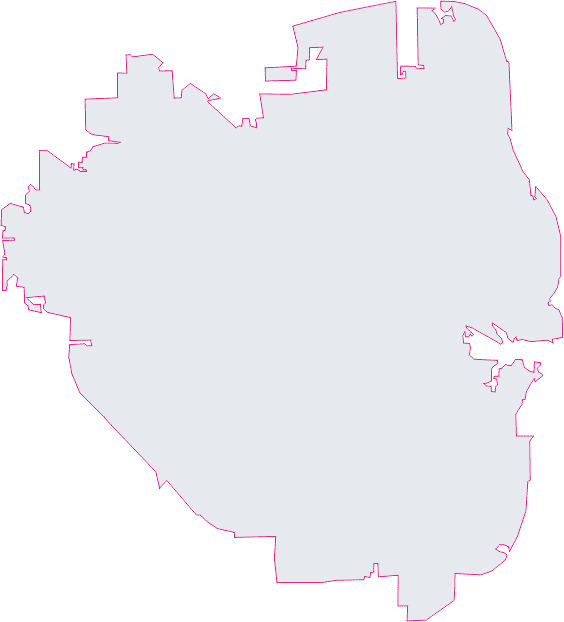 We have a selection of essential services to ensure your home is spotless no matter what. However, if there are any special requests, you can let us know or choose from our add-ons for a complete home—or office—cleaning. Whatever you need, there's a service for that.

Your home is your haven, and we want to help you keep it as clean, peaceful and stress free as possible. That's why we provide reliable, thorough, and affordable flat rate cleaning services to keep your home looking beautiful, and you feeling great!

Professional Michigan house cleaning services are perfect for those who do not have time to clean their homes themselves. Maids In A Minute will come to you at your convenience, creating more time for you to enjoy the life you love!
Between work, family, extracurricular activities and a host of other distractions, it can be challenging to make time for house cleaning. Fear not! Maids In A Minute can help! We'll provide you and your family with the detailed, thorough, and reliable cleanings you need to stay healthy, happy, and engaged with the life you want to be living. We'll strive to keep you with the same great cleaner each visit in order to ensure the consistent and dedicated service you've come to expect from us. Even better, the more we clean, the more you save! Monthly clients enjoy 10% off, Biweekly clients enjoy 15% off, and Weekly clients enjoy a whooping 20% off each clean!

Your business deserves to make a great first impression! Our affordable and detailed office cleanings are the perfect way to ensure that you're putting your best foot forward with everyone that visits your office. When you hire Maids In A Minute, you can focus more on your business - we've got the cleaning covered!

Life happens, life gets messy. When your house starts to feel a little out of control, try our cleansing deep cleaning package to get you back on track! We'll get in all those rarely cleaned nooks and crannies, freshening up your space to bring back your peace of mind. Take a peek at our 54 point checklist for a full list services included in this package.

Moving is stressful enough. Let us handle the cleaning! Our experienced, professional cleaning staff will carefully prepare every inch of your new home's interior - so all you have to focus on, is moving!
Ann Arbor House Cleaning Done Right
Our house cleaning services prioritize the health and well-being of our clients. We use eco-friendly cleaning products and proven techniques to ensure a clean and safe environment for everyone, including your pets. Our meticulous cleaning process targets every nook and cranny of your home, leaving it sparkling clean and healthy. From dusting furniture and mopping floors to sanitizing high-touch points, we leave no stone unturned in our quest for cleanliness.
We use industry-leading equipment to help us achieve the best possible results and maintain a healthy environment for your household. We understand the importance of house cleaning, and as a leading cleaning company with a team of experienced cleaners in Ann Arbor, you're guaranteed the best experience every time. When you choose our house cleaning service, you can expect a thorough approach that will leave your house spotless.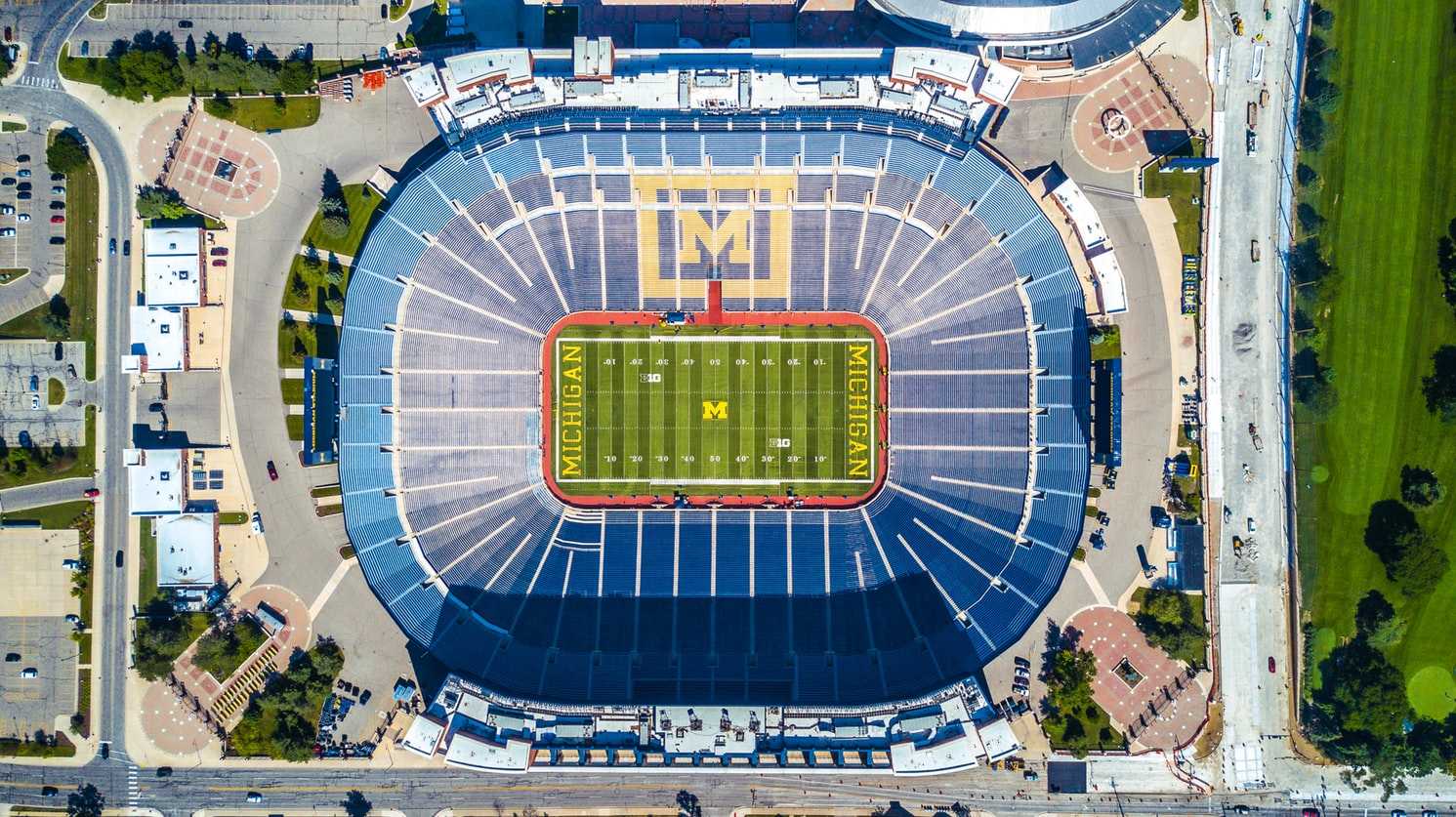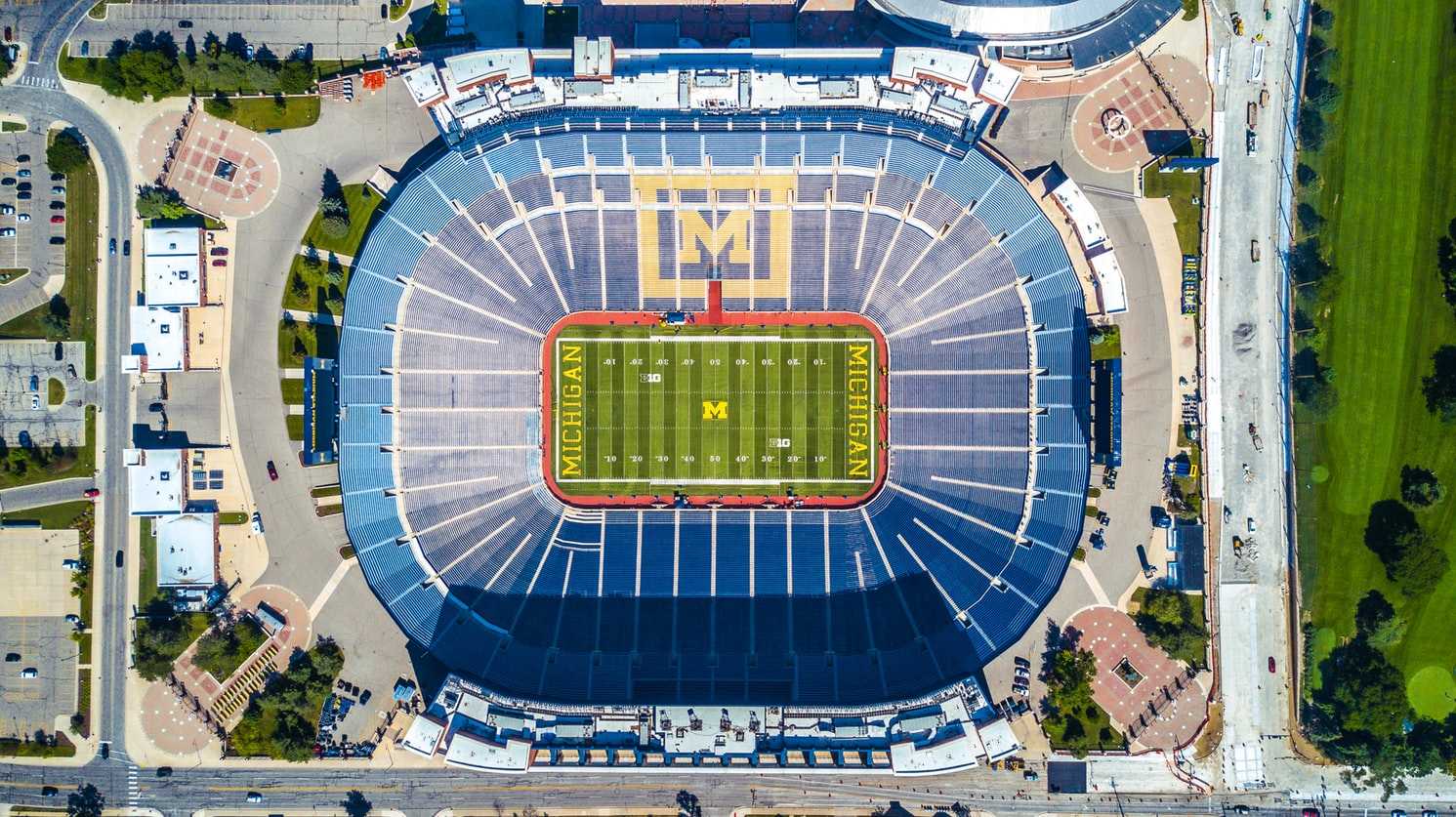 Why Choose Our House Cleaning Services?
Our services aim to make your home more comfortable and healthy, so our cleaning services are specially tailored to your needs. On top of that, we'll give you excellent customer service and secure payment. However, that's just a little taste of what you get every time you book with us.

Why sacrifice your personal time when you can choose Maids in a Minute to take care of all your cleaning needs? Your time is precious, choose us to take care of everything, so you can focus more on things that matter most.

Here at Maids In A Minute, we believe successful communication is the key to success! That's why we make it easy for you to contact us via phone, email, or your online account. All of the notes you send us are submitted to your cleaning team to ensure we're following your instructions to a T!

We employ only trustworthy, reliable cleaners with a proven track record of excellence. We require all of our cleaning teams to have great references and at least 3 years of professional residential cleaning experience to work with us, so you'll receive a top notch clean every time!

Green cleaning products are available upon request at no additional charge.

We're confident you'll love our service. However, if you're not 100% satisfied with your cleaning, we'll come back and re-clean the area in question for free.
If you're still not satisfied, we'll refund your money. Talk about a safe bet!
Recurring Cleaning Services In Ann Arbor
Do you need our cleaning services more than once? Book now and get recurring cleaning services to enjoy a consistently spotless home! Do you love the results? At your request, we'll also make our best effort to send you the same trustworthy maid to clean every nook and cranny.
That's not all! We value your preference, so we offer great discounts on recurring cleaning! You will get 10% off on monthly cleaning, 15% on biweekly cleaning, and a very welcome 20% off when you get weekly cleaning. Start saving time and money today!
Spotless results that make customers happy are our pride and joy. Take a look at our work!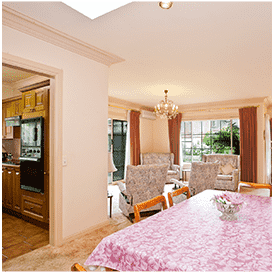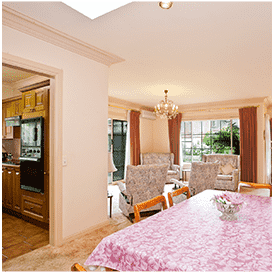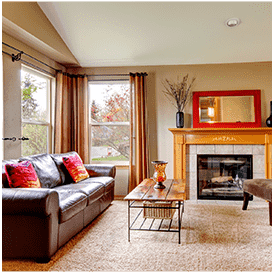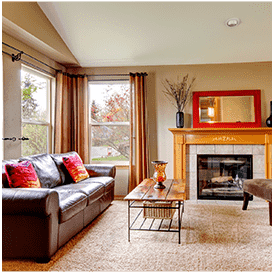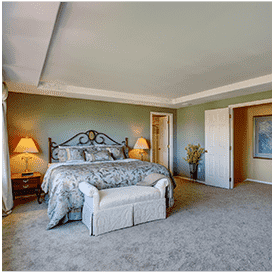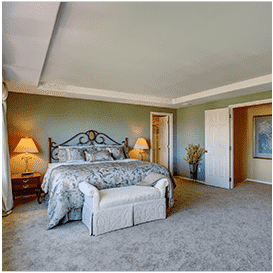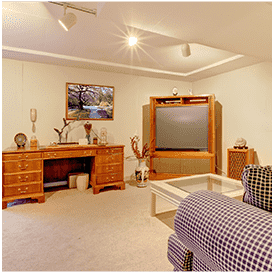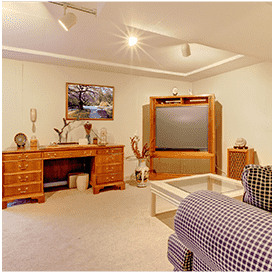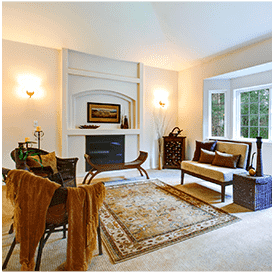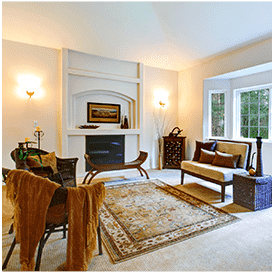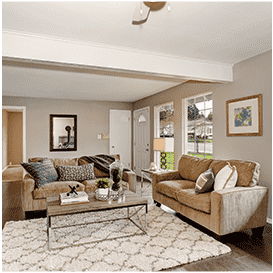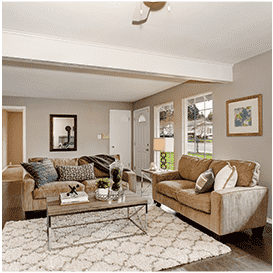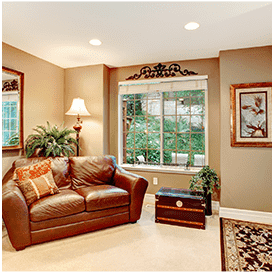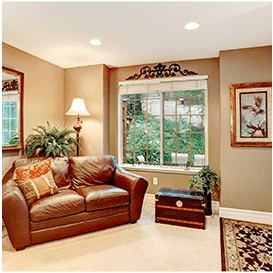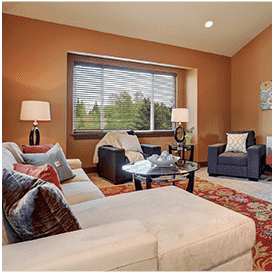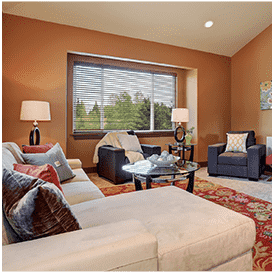 We aim to keep improving, and we are grateful for the feedback from our customers!
- Julie Macker
~ Lapeer, MI
This is a really convenient service. You just book the appointment online, make changes from your account as needed, and a maid shows up whenever you order one, even if you only give them a days notice! The one time they weren't able to accommodate my last minute request, they called me right away and arranged to have a maid come out later in the evening so my house would be clean before my visitors arrived. The maids they send aren't always that quick, but that is because they take their time and do a really thorough job. The girls are always very friendly too, it's a pleasure having them in my home.
- Stephen Bird
~ Flint, MI
You should use this cleaning company for sure. They are very good, I always get the best clean.
- Alp Paul
~ Lexington, MI
Becca has been genuinely kind, patient and professional with me because I have never had Maid services before. I asked so many questions that I would have hung up on "ME".
- Megan Donner
~ Auburn Hills, MI
My sister booked a clean from here for my birthday and it was fantastic! Julitta took her time and did a wonderful job, my house has never been so clean! I'll definitely be rebooking again in the future!
- Theresa Powers
~ Saginaw, MI
Jeanine is a great cleaner, and so sweet! She does an awesome job on my home, and with the recurring client discounts, it's affordable too! I hope to stay with this company for a long time to come!
- Lonnie Pearson
~ Lexington, MI
Wow am I happy I found this place. we had a bunch of construction done on our home, and the dust was totally out of hand. I have lung issues and was not able to clean up myself, and needed it done right away for health reasons. this company came right away on next to no notice and cleaned up all of the dust really well
Do you want to know new ways to do your cleaning? Here are the best tips and tricks from our cleaning pros!
The constant movement and usage of the kitchen and its appliances make cleaning a dreadful experience for many homeowners. If you're in the same boat, you'll be glad to know that here we have eight effective ways to simplify that chore—you'll spend less time and effort! Maids In A Minute will clean your kitchen quickly […]
Cobwebs make great Halloween decorations, but having them all year round just gives your home a grim look. To make things worse, spiders move quickly, so you may wake up to find new ones each day in a different corner.  Removing cobwebs from your home may seem like a hassle, but here are a few […]
Having a cleaning schedule can make keeping your home spotless easier. If you don't know you should set this schedule, this infographic will help you figure it out! Maids In A Minute provides the best cleaning services so you don't have to spend all your time cleaning. Book here.
Ready To Book Your Service?
Now that you know what we're all about, try Maids In A Minute, and enjoy your free time while we clean for you. Don't hesitate and get the best maid service in Ann Arbor right at your doorstep!