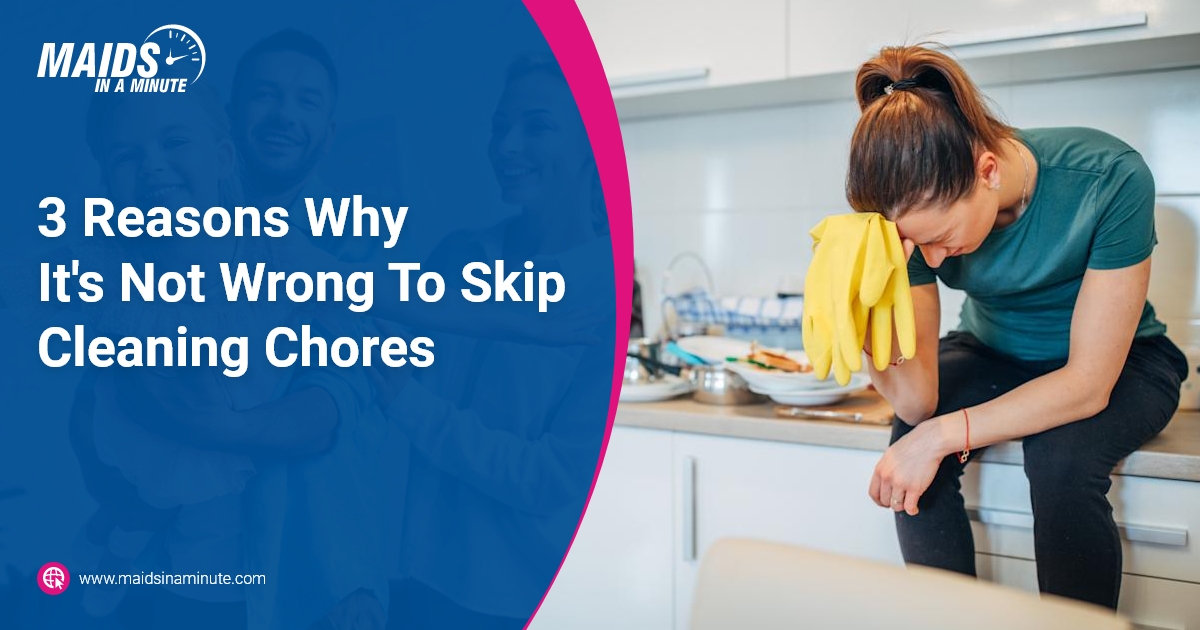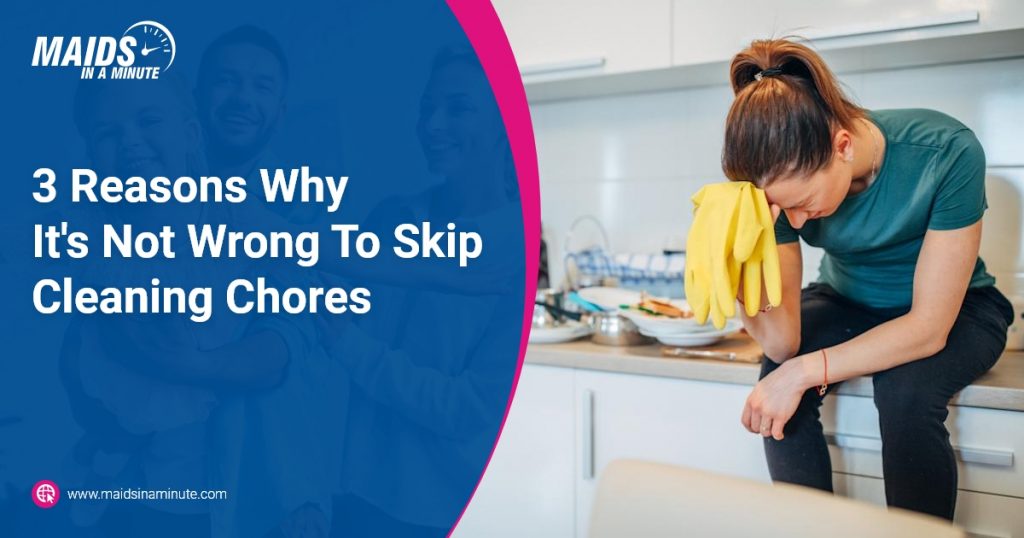 Cleaning chores—the never-ending cycle that seems to consume our time and energy. But what if we told you that it's okay to hit the pause button and give yourself a breather? That's right! Sometimes, taking a break from cleaning can actually be a good thing.
As trusted house cleaners, we've seen the toll that cleaning responsibilities can take on individuals and families. We understand the constant pressure to maintain a pristine home. However, we're here to shed light on a different perspective—one that promotes balance, self-care, and mental well-being.
In this blog post, we'll unveil three compelling reasons why it's not wrong to skip cleaning chores. We'll challenge the notion that cleanliness is an all-or-nothing pursuit and provide a fresh perspective on how to find a healthy balance. Our insights, backed by our experience and expertise, will empower you to make guilt-free decisions when it comes to cleaning.
Why you shouldn't feel bad about not cleaning your home
Nowadays, with fast-paced routines and tons of activities, many homeowners don't clean their homes as they would want to.
However, nothing compels you to keep up with the chores all by yourself. If you have felt guilty for not cleaning your home, here are a few reasons that might ring a bell with you!
Reason #1. Cleaning can be a challenge
Here, you won't read a critic about old-fashioned, gender-biased ideas about cleaning. It's enough to say that cleaning can be a tough challenge! Everyone has different skills, and cleaning might not be yours!
Also, to properly clean your home, you need to invest in cleaning tools and learn what cleaning products are safest and more effective. Cleaning is a considerable investment of time, effort, money, and skill, and it might not be reasonable for you!
Reason #2. You might be really busy
You might be willing to clean your home, but maybe you don't have the time to do it. Nowadays, most households usually have more than one full-time job.
Arriving home after a long workday to find a messy house needing cleaning doesn't sound appealing for most. If you can avoid it, why wouldn't you?
Reason #3. There are other things to do than cleaning!
You may be lucky enough to have a relaxing and comfortable job, but that doesn't mean you have to clean during your free time! Many homeowners love to spend their time cleaning and tidying up their homes. However, other people prefer to invest time in hobbies or just treating themselves!
Not everyone enjoys the same things, and you should be able to use your free time on what you love!
Then, should I live in a messy home?
You may be already convinced that you are not compelled to clean your home. However, should you let dirt build up and embrace the messiness? Not at all! There is a simple way to keep your home clean without cleaning it yourself: just hire home cleaners!
There is nothing wrong with paying a stylist to give you a haircut or an Uber to give you a ride. Why wouldn't you hire a professional to clean your home? Most cleaning companies offer regular cleaning services explicitly designed to cover the basic cleaning needs of your home.
Hire the best cleaning services in Michigan!
Have you decided to forget about cleaning once and for all? Hire the best professional cleaners in Michigan! Maids in a Minute offers regular cleaning services with discounts on recurring appointments!
We can exceed your expectations without any doubt! Our residential cleaning services are thorough, reliable, and affordable! Also, safety is a top priority for us. All our cleaners are bonded and insured, so you can be sure only trustworthy people enter your home!
Ready to begin? Schedule an appointment directly from our homepage!