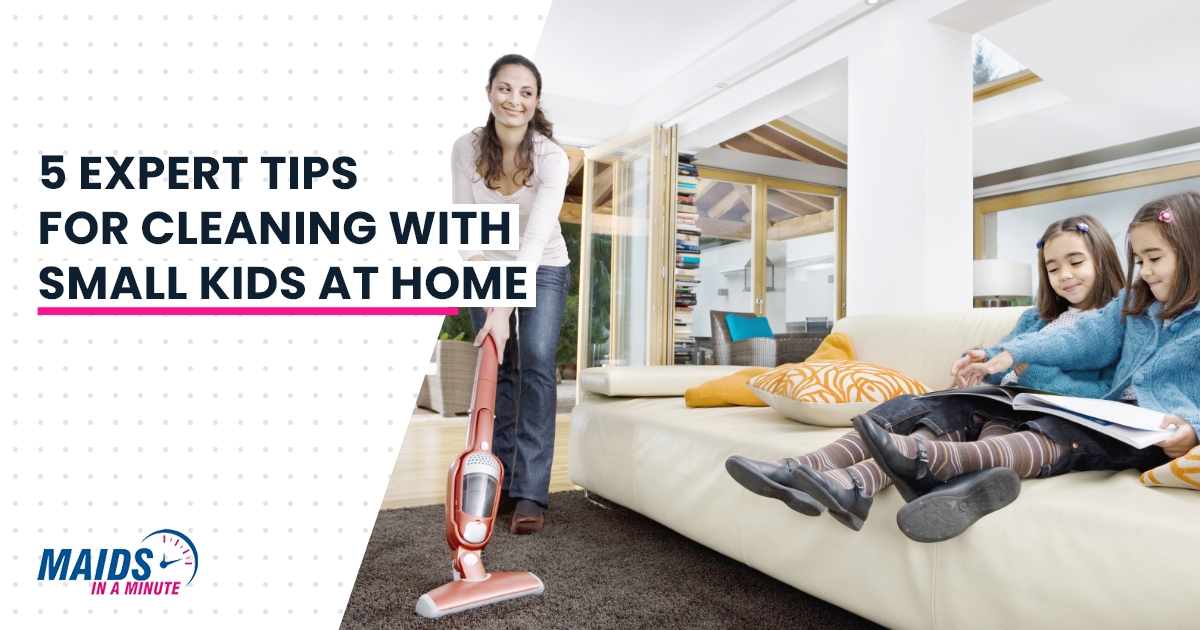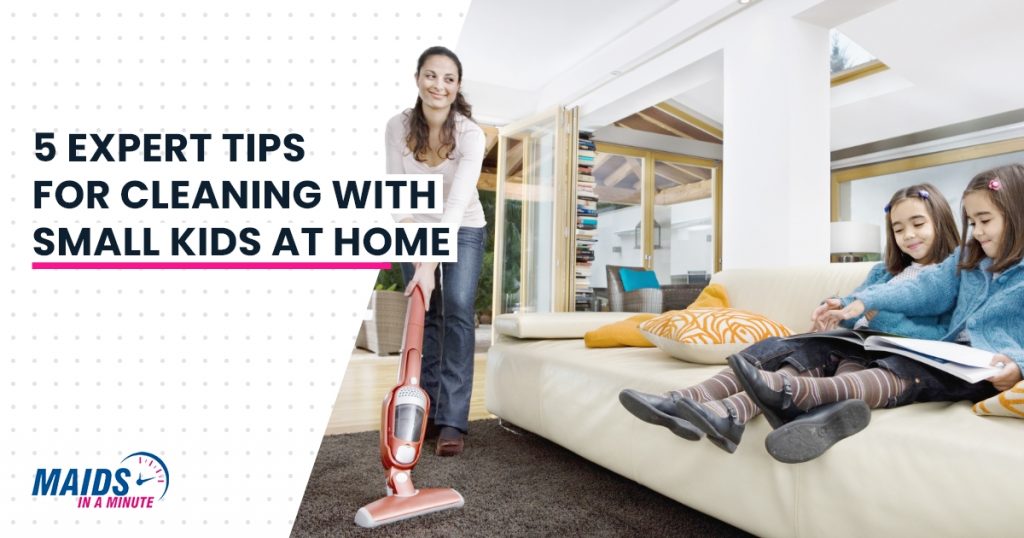 Becoming a parent is like getting a new job, a 24/7 job. If you're struggling with your cleaning chores while taking care of your children, this blog will surely help you. From parents who also happen to be expert cleaners, we bring you the best advice for cleaning your home with little kids.
1. Define your cleaning priorities
For a parent, keeping a home clean and tidy might seem impossible for two reasons: parenthood limits your time, and kids are like little clutter machines. On her blog, Rachel Norman tells us that your first cleaning task must be revisiting your definition of a tidy home. Maybe leaving a couple of toys on the floor during the day is not that big of a deal. Set your priorities by defining what cleaning tasks you can let go of and what are essential.
2. Anticipating a mess
When having kids home, especially toddlers, spilling incidents can (and will) happen. Jolie Kerr recommends having a plan for everyday messes, including liquid spills, food stains on clothes and furniture, wet beds, etc. It's a good idea to anticipate keeping the right product stored in a handy place. This will save a lot of time and stress.
3. Play zones
Kids love playing; if you let them, the floor will be covered with toys in no time. To maintain your home in a tidy condition, try a toy check-out system for your children; for example, let the kids pick out only one toy at a time before taking out another. Designating toy-free areas at your home or, the other way around this issue, setting playing areas (a child's mat or some area of the living room) will prevent clutter from spreading.
4. Invest in time-saving tools
Investing in smart cleaning gadgets can simplify your life. It may seem like a luxury, but spending on time-saving tools can be the best choice for a parent, especially if you have small children that are always playing around the house.
Let the youngest of your household help too!
Toddlers have an innate drive to be helpful. If you are having a hard time keeping your home clean, they can lend you a hand. Parents often send kids away when they want to assist with cleaning chores, fearing they could end up making a bigger mess. Not allowing them to help with housework can discourage them, and you may be losing a valuable helper with the chores.
When doing the cleaning with your kids:
Give them tasks according to their age and capacity. A small child can put toys or laundry in a basket, but doing the dishes is a bit too much.
Don't use housework as a punishment; it can convey that cleaning chores are unpleasant and adverse.
Use cleaning chores as a way to teach them the value of work. A small payment or other rewards for a well-done duty can motivate them to keep helping out.
Play cleaning games to make chores fun!
Now you know how to clean your home with small kids. A clean and disinfected living place is healthier for children and everyone in your household. If a tight schedule is getting in the way of you having a clean home, hiring a cleaning company might be the solution. If you need a break from your daily chores, reach us on our website to book an appointment.