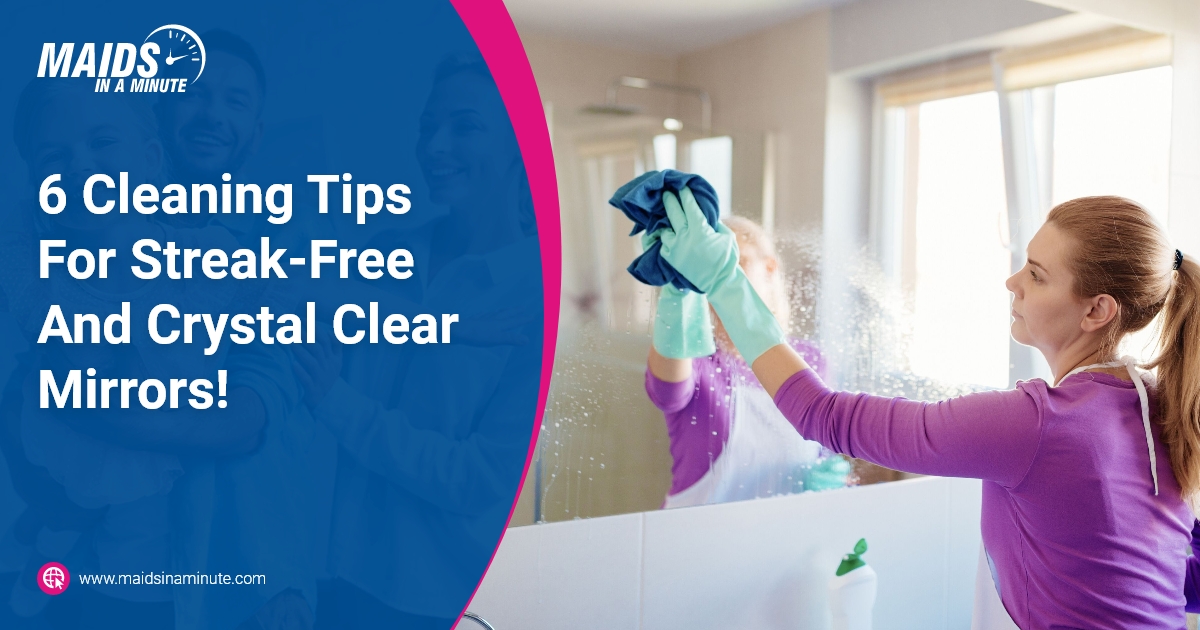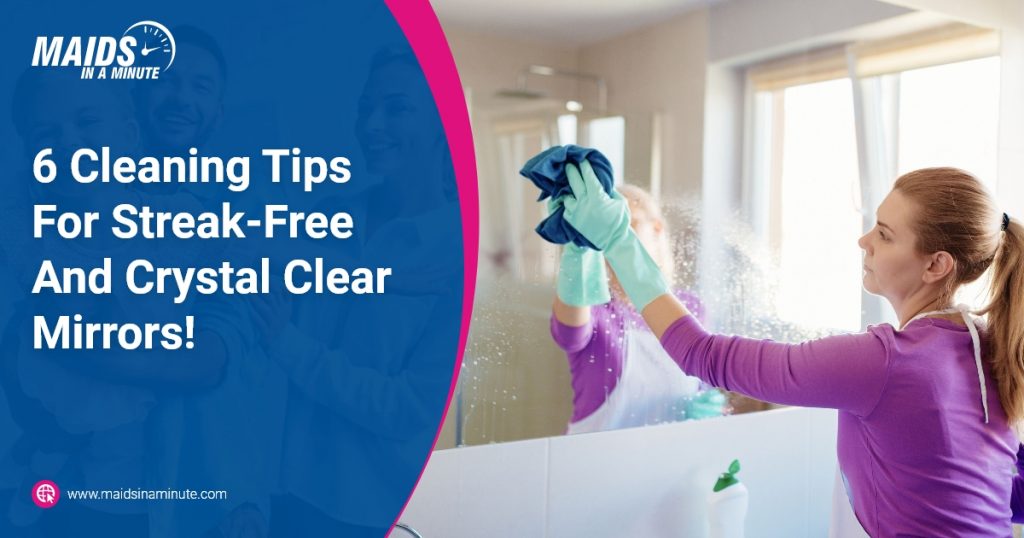 Mirrors can be both helpful tools and beautiful decorations, but they need to be clean! However, cleaning them can be a headache for many homeowners. After all, avoiding streaks while cleaning a mirror is easier said than done.
Stop worrying about this chore! Here are the best tips to clean your home mirrors and leave them streak-free!
Tip #1. Clean tough stains with rubbing alcohol
If you try to clean the entire mirror at once, you might end up spreading the dirt throughout the mirror surface! The best way to clean a dirty mirror is to spot-treat the stained areas beforehand.
You can use rubbing alcohol to remove tough, greasy stains like toothpaste, beauty products, and fingerprints. Dab and rub the spots with a cotton pad dipped in alcohol until the grime loosens up. Then, you can wipe the stains with the cotton pad easily!
Tip #2. Use vinegar instead of Windex!
You can make some DIY glass cleaners with white vinegar! This kitchen staple is great for cleaning mirrors because it's gentle with the environment but strong enough to dissolve the grime.
Vinegar also evaporates easily, leaving no residue—that otherwise would streak your mirror! If you want to try an easy recipe for mirror cleaning, just mix half white vinegar and half warm water in a spraying bottle!
Tip #3. Spray the cleaner in the cloth
When you apply the cleaner directly onto the surface, you risk wetting the mirror frame. It can be a problem because vinegar and commercial glass cleaners can be harsh for some materials—especially wood frames!
Instead, prevent damages by spraying the cleaner directly on the cloth.
Tip #4. Invest in a high-quality microfiber cloth
Neither paper towels nor cotton cloths are your best options for cleaning mirrors. You need a high-quality microfiber cloth! With a lint-free microfiber cloth, you can even clean your mirrors with plain water!
Tip #5. Use distilled water
If you use a DIY glass cleaner or wipe your mirrors with plain water, consider using distilled water! Not only dirt can streak your mirror, but also the mineral deposits that tap water carries! On the other hand, distilled water won't leave a residue behind!
Tip #6. Rub shave cream on the mirror to prevent fogging
Fogging in bathroom mirrors is caused by steam! When steam touches the mirror surface, it condenses and forms a water coat. However, a thin layer of shave cream in your bathroom mirrors can stop water condensation!
You only need cheap shaving cream and a clean cloth to apply it. Place a small amount of shaving cream on the cloth and rub the mirror with it until the surface seems clear again! Repeat this process every few days to forget about foggy mirrors!
Cleaning services in Michigan!
Are you ready to move on to the next cleaning chore? Become an expert cleaner with all the tips and tricks Maids in a Minute has for you! All our years of experience cleaning in Michigan have taught us the best way to clean homes!
Or we can do your cleaning chores! Too busy to clean? There is no need to live in a messy home! We have a cleaning service right for your home!