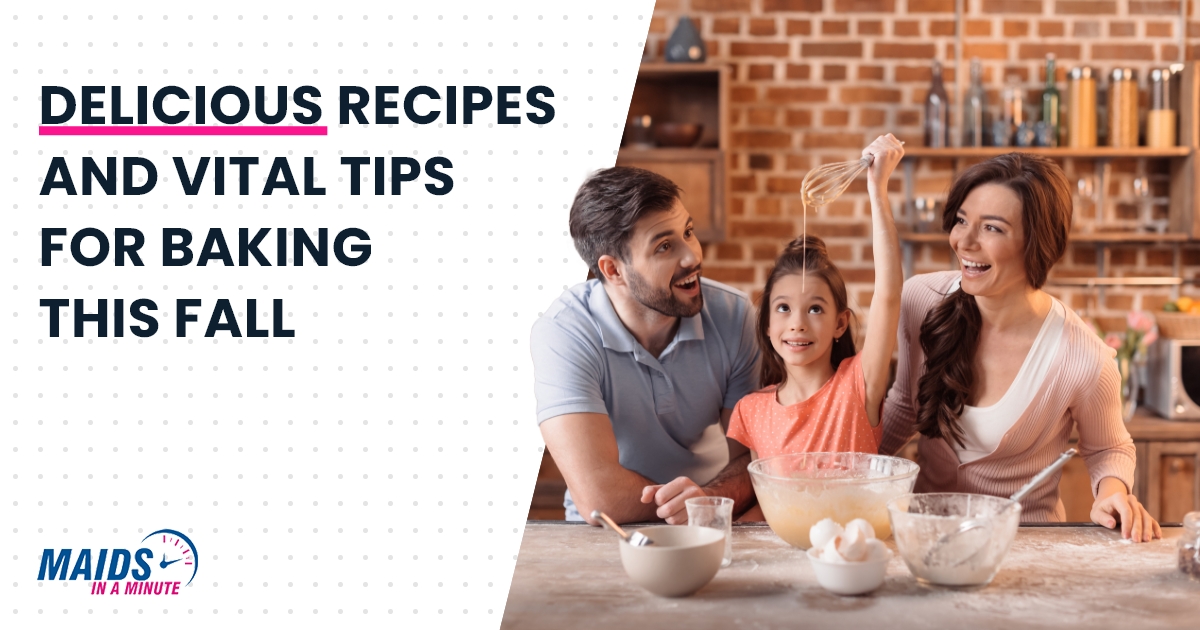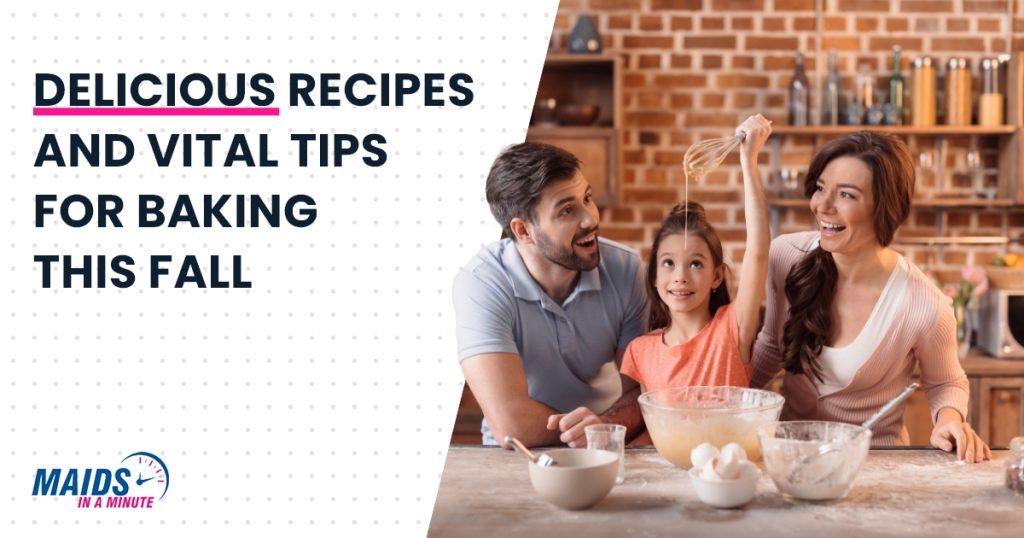 Fall is here, and that means you can start to crank up your oven and bake. Seasonal produce is in plenty and the cooler temps make it worthwhile to preheat the oven. Suppose you're like most bakers, then you're probably searching for some fall dessert recipes. Luckily, we've compiled the best fall baking recipes that you can follow even if you're a beginner. 
But first, here are a few tips that can improve your baking:
Measure out ingredients accurately
Measurements, whether precise or inaccurate, determine the quality of your baking. On top of valuable recipes and well-tested techniques, top-tier baking requires accurate measurements. Just throwing ingredients together and mixing them up is a recipe for bland baked pieces, even though it might work on some occasions.
Clean before and after baking. 
Make sure your oven and baking utensils are clean, both before and after baking. Not only is it a good habit, but you also avoid traces of old mixing ingredients from contaminating your latest baking project. You also don't want burnt food in the oven to make your new cake, pie, cookies, or whatever else smell and taste like smoke. After you are done with any recipe, clean your kitchen thoroughly, plus your oven. Don't want to or have time? No problem; hire Maids in a Minute, and we'll leave everything ready for your next baking adventure.
Use easy-to-follow recipes.
Whether you're a novice or experienced baker, you should only follow recipes that make work easier for you, ones that don't require multiple bowls and numerous ingredients. Luckily, the recipes we provide below are straightforward, helping you finish your baking within no time.
Avoid the pie crust.
Making pie crusts intimidates most bakers, regardless of experience. You can skip this process and substitute the crust with a crumble instead. It provides similar juicy goodness, saving you the hassle of preparing a pie crust.
Follow all the recipe's steps.
Cutting corners can be tempting, especially if you don't have much experience in baking. This process can be costly, though. You may end up with a mild, unappetizing product. Ensure you go step by step, follow these recipes as they are.
With that being said here are some fall baking recipes you can follow today:
Chocolate Chip Cranberry Bread
Tender and moist, the cranberry bread is ideal for the winter and autumn seasons. Its chocolate and cranberries complement each other well. Once you get your hands on this cranberry bread, you'll be desperate for more.
Sweet Potato Biscuits with Honey Butter
Sweet potatoes, often sidelined as side dishes, normally play a supporting role in almost all meals. This recipe brings sweet potatoes to the limelight, giving them the starring part. Perfect for breakfast, sweet potato biscuits go well with honey butter.
The topping on the Pecan Pumpkin Dessert makes it stand out from dessert variations (you and your family will love it)
One of the easiest desserts to bake, the Pear Custard Pie, only requires less than ten staple ingredients and can be made using a single pan.
Similarly to traditional cinnamon rolls, they're made with diced apples. You can add crunchy crumbs as toppings to make the dessert meal even better.
One of the easiest recipes on this list. Perfectly render, the pumpkin roll is suitable for fall parties and Thanksgiving feasts. It's rolled up with some cream cheese and dusted with sugar powder.
Pumpkin spice bars promise to make your dinner party. They're topped with cheese frosting and are perfectly moist.
Just as the cake's name suggests, all you have to do is dump its elements into a 9×13. The cake is delicious, topped with some sweet whipped cream.
This recipe allows you to bake some buttery pecans that you can use in various recipes.
This age-old pecan pie completes most dessert tables, being a perfect fit for most occasions.
We've linked you with some of the best fall baking recipes. Next time you're hosting a fall dinner party, you'll showcase your new-found baking prowess and surprise everyone with perfectly baked cakes, biscuits, and pieces of bread.