DIY Halloween decorations are now popular activity at home. With Halloween quickly approaching, everyone's talking about costumes, trick or treating and ghouls and ghost themed parties. The excitement's building, the kids are getting impatient but the wait isn't over yet! In the meantime, here's a great way for you and your kids to set the Halloween mood and prep for the forthcoming celebrations!
7 Awesome, Easy-to-Make DIY Halloween Decorations
Gigantic Eye Balls
When we say gigantic, we mean as big as beach balls because that's what you need to use!
These look spooky, yet uber cool, when placed high on a tree, in bushes or even a top corner of a room just looking down at you. To make them, buy two big, white (or painted) beach balls and paint on black googly-style eyes. You can even get creative and make them bloodshot eyes for a creepier look with the use of DIY Halloween decorations!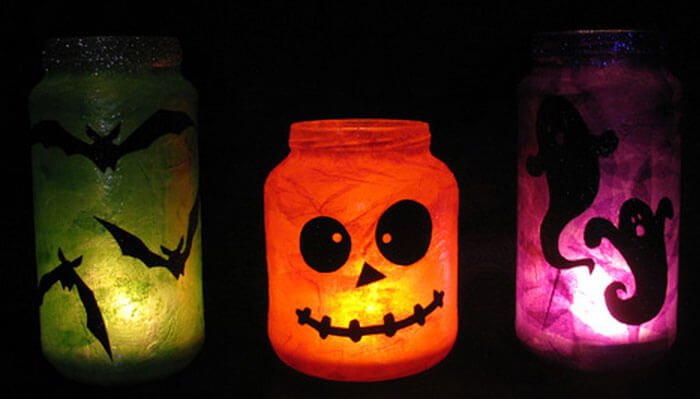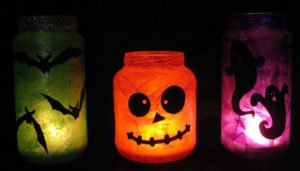 Lampshade Silhouettes
It's the easiest thing to do; on black chart paper, trace out some flying bats, scary pumpkin faces, ghosts, etc. hence,  cut them out and stick them on your lampshades. Bear in mind, however, these look best on self-colored lampshades that illuminate through the material.
Wall-Mounted Masks with Lights
Head down to the hardware store and pick up a few battery operated LED tea lights. Use tape to stick them behind your creepy masks, hang them up and watch their eerie eyes glow at you.
Suspended Ghosts
Using old Christmas decoration balls, drape (and stick) some cheese cloth over them, stick a pair of eyes on the little ghosts and hang them around your house. You can even use large Styrofoam balls to create big ghosts and hang them from trees in your yard.
Glowing Monster Eyes
All you need are toilet rolls, a pair of scissors and glow sticks for this. Cut out different pairs of monster eyes from the toilet rolls, tape a glow stick or two inside and place them in bushes, window sills, or dark corners where your glowing monster eyes will shine most.
Giant Black Spider
Halloween isn't complete without spiders! Paint two Styrofoam balls (one big, one small) black and stick them together to make the body and head. Buy some black insulation pipes for the legs and cut small triangles in them to bend the legs however you want.
You'll need to use black duct tape over the cut-outs to hold them in the bent positions. Lastly, stick on googly eyes and your giant black spider is complete! You can enhance the creepiness by spraying cobwebs around the spider.
Life-Size Window Silhouettes
Another way to make your home the scariest looking haunted house on the block with life-size cut-outs of witches, ghosts, bats and headless humans. This DIY Halloween decorations is effective when viewed outside the windows. Another Halloween related gimmicks are also best to have. Let every window and glass door of your home have a shadowy figure and keep all the lights on for passers-by to get spooked.
If you're good at art, you can also find dozens of silhouette tracings online to DIY. Also, you can purchase ready-made cut-outs and stick them on your windows.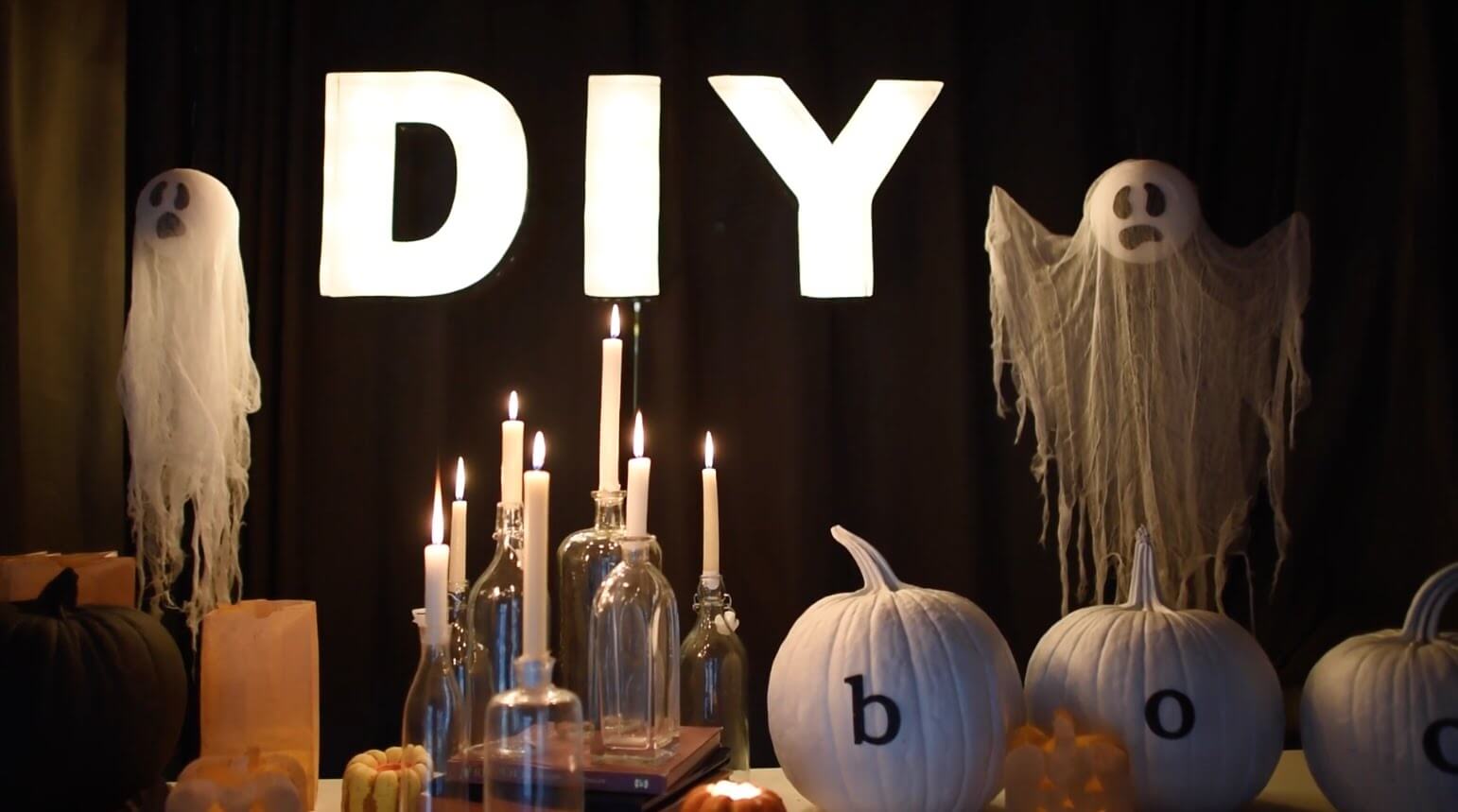 In order to achieve your desired spooky look of your home, it's better to plan your dream set-up. Make sure to have an efficient and affordable cleaning services.