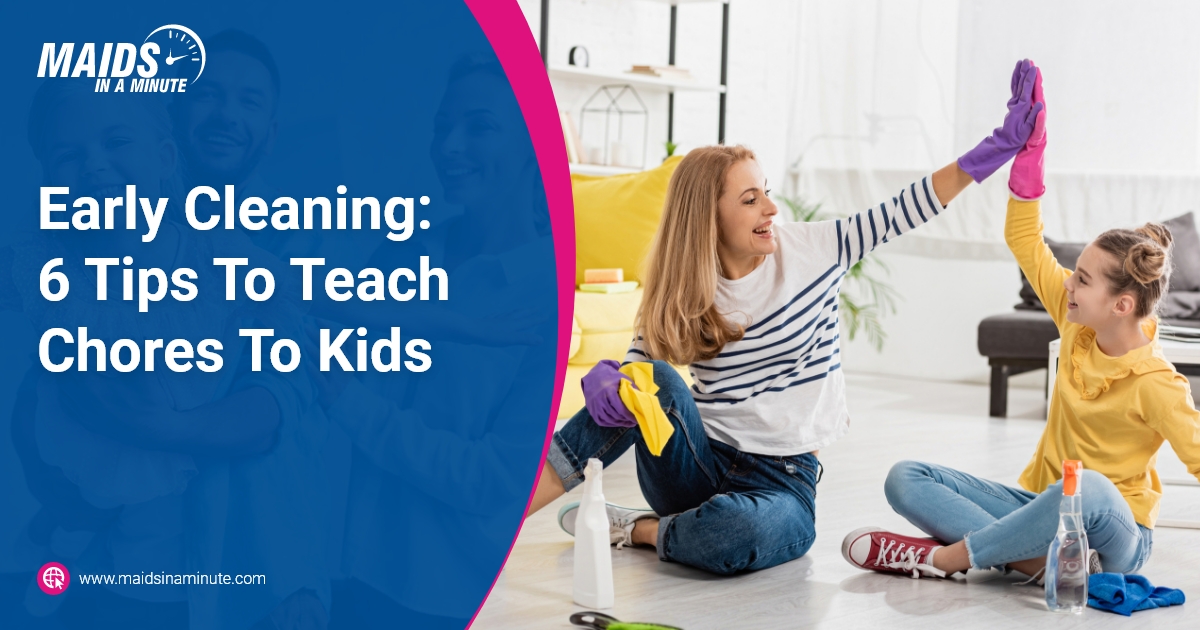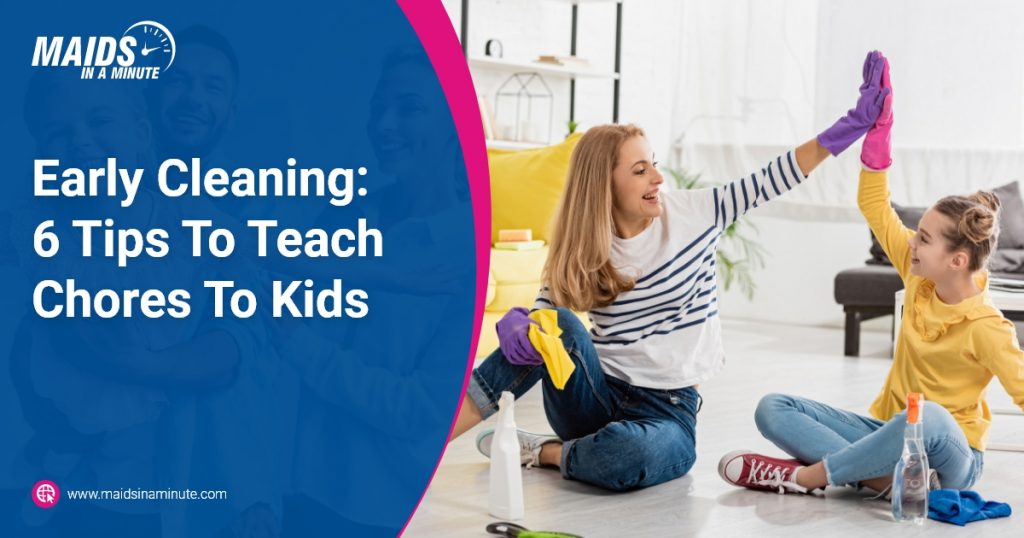 If your children are ready to help at home, clean-up time must be a priority. Even the youngest members of your household can manage tasks such as picking up dirty laundry or toys. However, adding these "no-fun" activities to your children's daily routine can be difficult.
If you don't know how to teach your child to clean their room, here are six tips you can follow. Start them on the path of cleanliness while young!
Tip #1: Avoid mentioning the whole task
"Clean your room" can sound scary and somewhat aggressive—like a sudden imposition. Even if it's an everyday chore to you, children might make a bigger deal out of it and even throw temper tantrums.
Instead, you can talk about the single actions that add to a clean home, like picking up a toy after playing with it. This way, you won't overwhelm your kids, and they'll listen to what you have to say.
Tip #2: Explain why cleaning is essential
Even if your children haven't asked you, make sure you tell them about the consequences of having toys or clothes lying around in places they don't belong. Someone can get hurt by taking a wrong step, or a toy can break.
Besides, washing dirty laundry scattered throughout the room will take extra steps. Be sure to give clear examples of what could happen when chores are neglected.
Tip #3: Give age-appropriate chores
The chores you assign to your children vary depending on their age, interests, and abilities. For example, smaller kids can make their beds or declutter, while older children could dust the furniture, so be considerate while assigning chores.
If you need to make cleaning fun, plan to turn it into a game, like a race against the clock. Also, you could put some music on during tasks to let your kids loosen up.
Tip #4: Be very specific with your instructions
Adults quickly understand instructions because of repetition and experience, but kids aren't used to this. They won't be experts when suddenly given tasks! Before they attempt, be thorough with everything they have to do during one chore.
They'll understand what every task conveys and in time cleaning after themselves will become easier.
Tip #5: Show them how it's done first
Children might also need a visual example, so you could let them see mom or dad doing the chore first. This act is an excellent way to strengthen learning and ensure future success at the tasks. They'll probably even imitate your style!
Tip #6: Remember to be patient and praise their efforts
Keep your expectations reasonable. If things don't go how you pictured, keep it cool! Your patience should be your effort in this activity. Don't discourage the child if the results aren't perfect; the attempt is made, and it should be praised.
Cheer and motivate your kid to do better every time, so they'll grow a sense of accomplishment by taking care of their belongings.
Visit our blog for more cleaning tips
You don't have to be a kid to improve your cleaning technique! If you want to learn a thing or two about keeping a healthier home, take a look at our blog.
Besides, if you ever need help with your home cleaning, you can book a cleaning service with Maids in a Minute! One of our skilled maids will head to your house in Michigan, giving you the gift of free time to spend with your family. Book now!