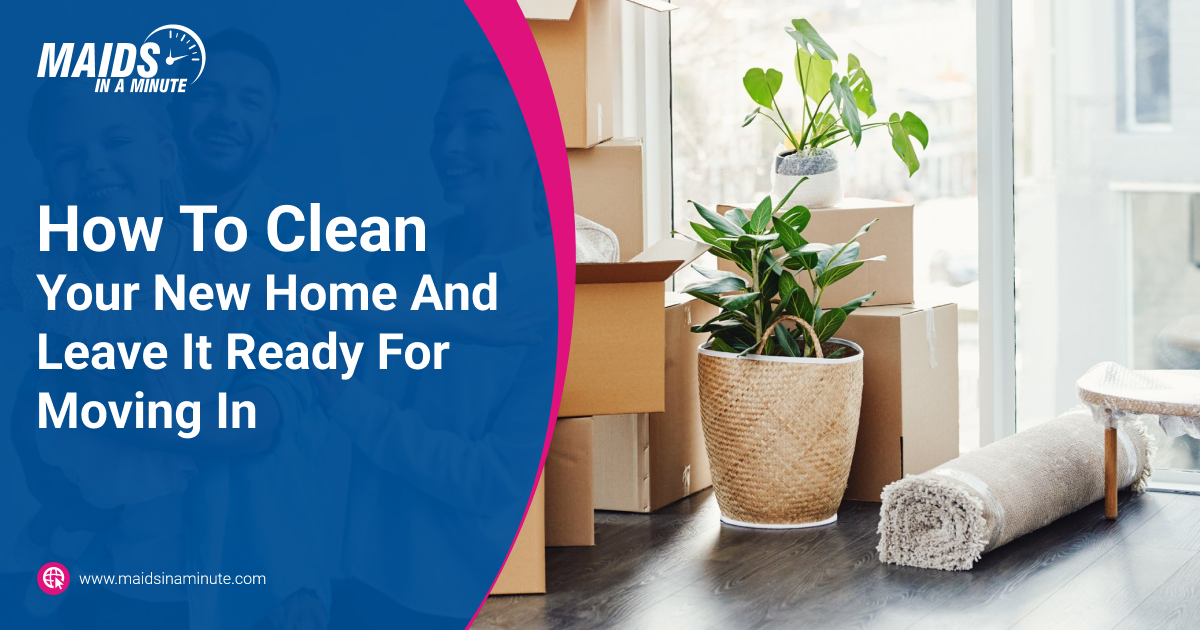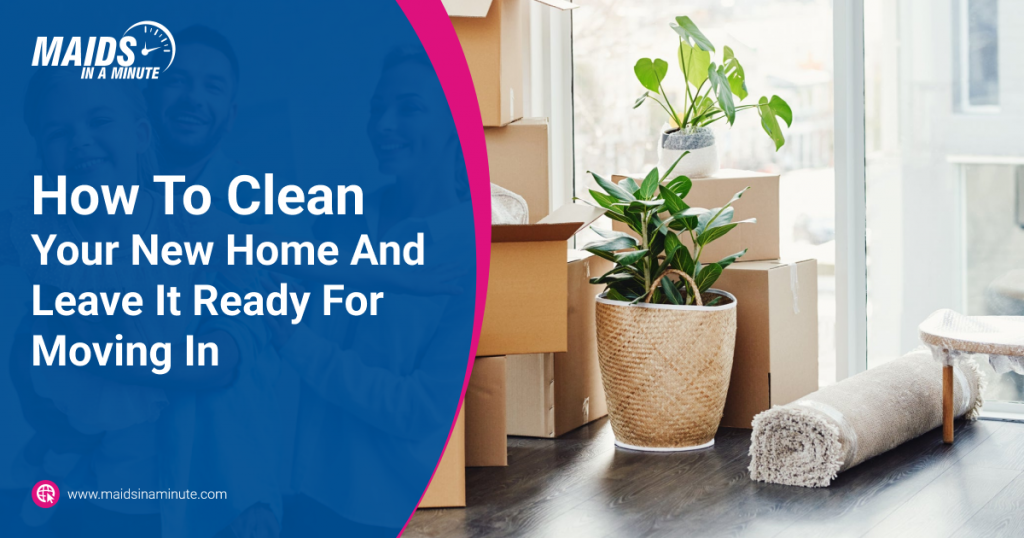 Getting a new home is exciting! However, moving in can be exhausting. 
Moving involves a lot of time-consuming tasks, from packing up to getting everything set up in your new house. So, you may use some cleaning advice to prepare your new home for moving in.
Check out these tips on how to clean your new house!
Tip #1. Get your appliances ready to use
Appliances are a big part of your everyday life. If you are moving into a fully furnished house, get the kitchen appliances ready to use!
You can postpone many things, but storing your perishable food is not one of them! So, start by sanitizing your fridge. Regular soapy water or a cleaning solution made with white vinegar and water will do the trick.
Then, keep cleaning and sanitizing the rest of your appliances: the oven, the microwave, the stove, etc.
Tip #2. Disinfect toilets, showers, and bathtubs
Bathrooms are essential for maintaining good hygiene—this is where you go to take a shower! So, you wouldn't want the bathrooms in your new home to be dirty, right?
Don't forget to disinfect your toilets, showers, bathtubs, sinks, or anything else in your bathroom. You can clean them first with soapy water, then use a disinfectant to get rid of the remaining germs.
This way, after you move in, you can go straight to taking a relaxing bath without worries!
Tip #3. Dust the hidden and overlooked spots
Dust is most likely to settle in the places you overlook or can't reach. So, ensure to check those hard-to-reach places around your new home! For example, the ceiling fans, the top of the refrigerator, or the highest shelves. Also, don't forget to clean the light fixtures carefully; dust could also be hiding there.
Wiping all these hidden spots will reduce the floating dust around your new home. If you skip this part of the cleaning process, you'll have to clean everything again after moving in!
Tip #4. Clean closets and cabinets
Let's get your storage spaces ready! Wiping inside closets, drawers, and cabinets will prevent you from finding any unpleasant surprises when unpacking and storing your things.
All you need is some microfiber cloths and a little elbow grease. Usually, you only need to remove the dust inside those pieces of furniture.
Tip #5. Don't forget to clean the walls and floors
You should leave cleaning the walls and floors for last, but don't forget about them! Take advantage of the fact that your house is unfurnished and uncluttered now.
Mopping floors and wiping walls before you move in will let you get those soon-to-be-inaccessible places in top shape (and you can plan your house's layout while you clean).
Don't clean; just move in!
There are plenty of things to check off your list to get your new home ready. Adding cleaning to that list can be overwhelming!
With Maids In A Minute, you can forget about the cleaning and focus on the moving! If your new house is in Southeast Michigan, you can let our professional cleaners take care of getting your home ready for moving in.