How To Achieve a Clean House Cleaning Method
House cleaning method is necessary when moving in to a new house. You have entire set up and you don't know where to start mostly. While it's quite normal to experience a wee bit of anxiety when setting up your home, it's important to understand that this isn't an overnight project. Depending on how big your house is and how many able hands are helping out, it can take 2-3 weeks to fully transform your house into a home.
To make things easier, faster and smoother, however, it's best to go about the process in an orderly and prioritized manner. Read on to find out how the pros would do it!
House Cleaning Method Checklist
Day 1 and 2: Essentials First
The kitchen is first on the list because nothing is more important than food! When you break for lunch, you're going to need plates and cutlery to eat your takeout. Put on refrigerator for any leftovers. It's also advisable to get your microwave in place to reheat food in the coming days.
Fans or air conditioners are very important on the first day because you can't work or rest without proper ventilation and cool air.
Next up are the bedrooms. Unload the bed frames/planks and other related parts. Assemble and make all the beds so that everyone has a comfortable place to sleep after a long, tiring day.
If sunset is approaching and your new house doesn't have lighting fixtures (with bulbs), get that done before you lose light.
Move to the bathrooms when the beds finish. Put up clothes hooks or racks so that bathing is more convenient. Next, get out your towels and toiletries and place them in the bathroom. If you don't have time or energy to set up your dining table, get the chairs read so that you can sit comfortably when eating.
This house cleaning method is easy to achieve if you have the sincerity to  know your effective method of cleaning a new house.
Day 3: Get the Basics in Place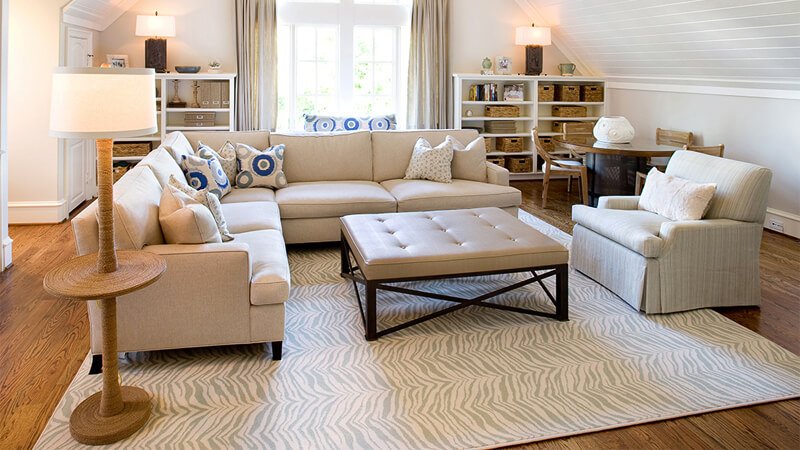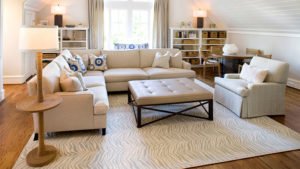 Start off day 3 by getting your sofas and closets in place. Depending on the type (and amount) of furniture you have, assembling and setting up could take half a day. You would want to install your washer on day 2 so that your sweaty clothes can be washed quickly and not stink up the place! This means getting your clothes rack out and buying detergent on the same day.
Other basics include installing curtain rods, putting up bedside tables, dressers, etc. But that's only if you get the above projects sorted out with time and energy to spare.
Day 4 and 5: Shaping up Each Room
Choose a room to shape up first. If it's a bedroom, put all the furniture intended for that room in place. This includes book shelves, storage cabinets, tables, etc.
For bigger rooms like your dining area, living room and kitchen. It may take half a day or more to get all the furniture in place, hence, we devote 2 days to getting each and every furniture piece where it belongs. Moreover, moving furniture around if you haven't decided on a layout yet can also be time-consuming.
Day 6: Load Up, Store Up
Now you can start emptying out your suitcases and loading up your closets and dressers. While utensils, cutlery, glassware and other kitchen accessories will be put into their respective cabinets and drawers. Again, this may take some time so if you can't finish it all in one day, there's always tomorrow.
Day 7: Finishing Touches
The continuation of day 6 shouldn't take more than a couple of hours; moreover, you can have two people on the job while the others put the finishing touches on your home. This includes carpets/rugs, picture frames, curios, lamps, etc. Finishing the touches to a wide variety of things.
For more house cleaning information, check Maidsinmunites.com for affordable home cleaning rates.