What You Need To Know About Starting a Cleaning Business


Are You a Business Owner or Cleaning Person?
If you're a cleaner who wants to start a cleaning business and furthermore you will come to a transition point. When you probably have just enough clients that you think you can consider yourself a business. First of all, the second you take money from client, you have to perform and now you're a business!
When deciding to handle this, it's what separates someone who just wants to be cleaner and cleaning business owner. Either way you view yourself is fine or just make sure you understand what you're getting into!
An Independent Cleaning Person tends to look at the money they make as an income from a job.
A cleaning business owner will consider the income as a way to grow into a business.
Either way, you both have to market to get clients and need to find people to help you. At times for larger jobs and most importantly have to report the income your ear. When it comes for taxes, you will find that the difference is really just your state of mind. It is probably not what you are actually doing in your business.
Maids in a Minute offers a great platform for either business structures to make good money. It also handles all the sloppy stuff when it comes to dealing with clients. Most of all, this is why our cleaners being business owners and interdependent cleaning people! If this is a good fit for you apply here, we would love to help you grow your business!
How to Legally Structure My Business?
When consulting with many molly maid cleaning people going through what I call the identity crisis. Consequently, I found a good idea of what to do. But it needs a little reassurance of how to get there.
Here are my 2 tips that will set and help for you to be successful.
You need to decide how to legally operate. The income you earn has to be reported to the government. A 20 minute call to an attorney or local CPA can help you. Decide what legal entity you need to start using when it comes tax time. Create a legal business structure through your state. You have been cleaning you are already acting as a business. You also are most likely don't know it. When it comes to taxes using your social security number may not be the best way for you. It depends on your business goals. LLC is a popular option, and a way to separate your personal and business income from each other if that is rout you chose to go. That is how I structured Maids in a Minute. I used legal zoom to do it after consulting with my CPA at no charge I may add!
Separate your personal and business monies!

This can be a huge mistake, and almost impossible to keep an accurate account of your records. Differentiating what is an actual business expense and a personal expense from the same account can be nearly impossible, call around to your local bookkeeping company (WARNING do not use the cookie cutter tax companies) You need to have CPA for your taxes anyways why not start now with this conversation, they are surprisingly affordable and some may help you at no charge hoping to gain a new client!
At Maids in a Minute it is our mission to support the local cleaning industry for both the consumers and cleaners out there trying to do what they love, and just need help getting there! If you want to become one of our successful moll maid cleaning partners apply here today and start taking on our high paying clients!
Let's talk about the "A" word in cleaning!
Don't tell me you thought I was going to swear? No, not on this blog anyways.. The "A" word is accounting!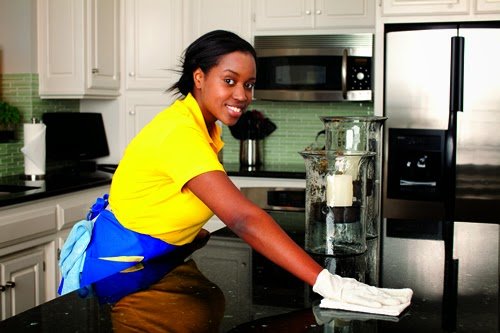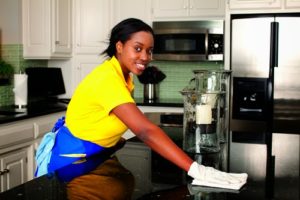 Accounting can be the most daunting task for a molly maid cleaning business owner and usually avoided because people just don't understand it, and that's fine as long as you understand how important it is to your success or failure of your business.
There is a golden rule to business and that is whatever you are not good at within your business find someone who is! I know your may not be making a killing at this point but you still have to have someone help if you don't understand the accounting aspect. At the very least ask around see if you have a friend or family member who does know about accounting and seek advice.
There are plenty of good articles available to get you started and if you're using software to track it and you should be, they also have some great resources to help you online. Call your local CPA, as stated in our previous article, they love working with small business and will often give free advice because you don't need H&R block when it comes to your business, you need a professional CPA and it cost about the same!
Maids in a Minute will continue to deliver you helpful articles and tips on how to know and grow your business. If you're looking to clean for more clients then apply here and we will be glad to get you started!
I hope this article has helped. I'm sure for some of you this may be basic information, I just hope that someone finds this information useful and can use it to succeed in the cleaning industry as we have. We will continue to jump deeper into the details of many topics related to running a cleaning business in our Cleaning Success Blog. Make sure to check back for our latest posts!