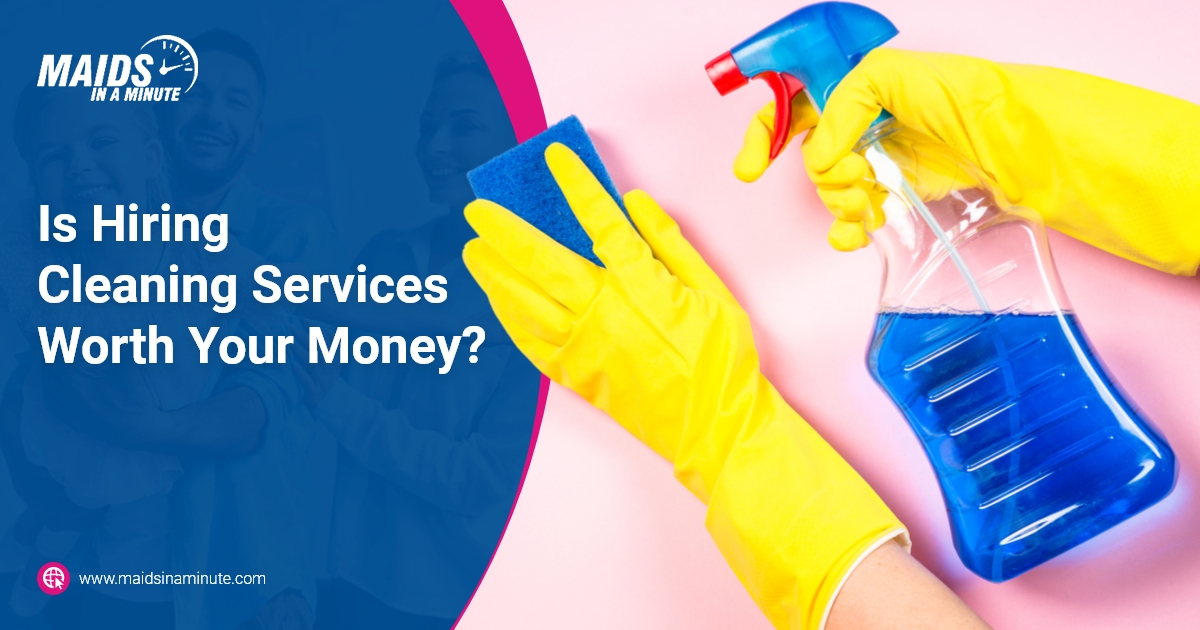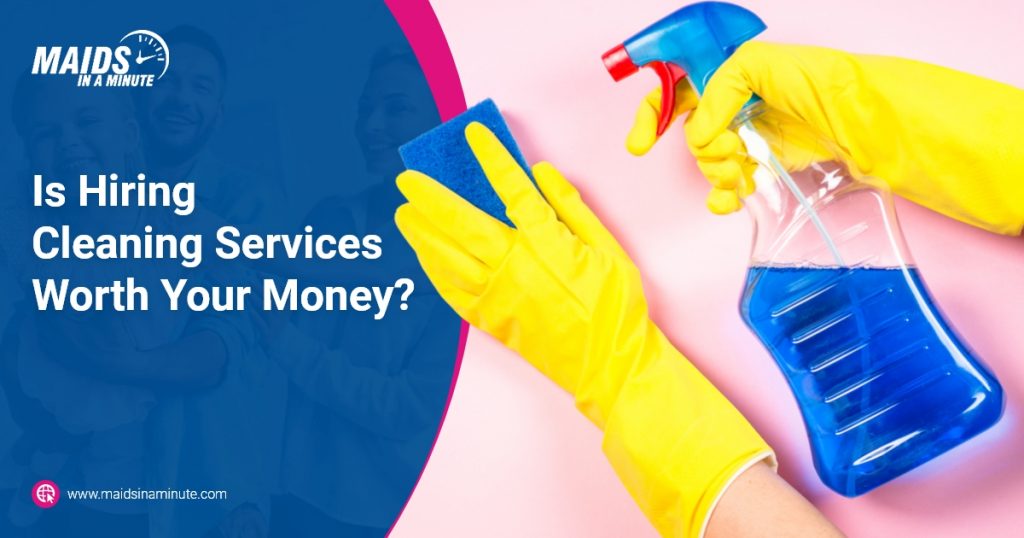 Although hiring a maid may seem like an unnecessary expense, cleaning services are becoming essential for an increasing number of households. With your time divided between jobs, family, and other activities, little time is left for cleaning chores. If you are not sure if hiring a cleaning service is suitable for your home, check this blog post. Here we tell you why cleaning services are worth your money.
Your time is worth the money
How much is your time worth? When homeowners do the housework themselves, they are investing their time rather than money. Regardless of how someone makes a living, their time is worth money. After doing some quick math, you might find out that the cost of a maid service is more affordable than "hiring" yourself for cleaning. After all, not having enough free time could stop you from tackling other projects or simply relaxing and taking care of your health.
Keeping your home clean is a struggle
When you struggle to keep your home as clean as you want, hiring a professional will give you value for your money! Some homeowners are expert housekeepers and enjoy housework, but not everyone. If you don't consider yourself a skilled cleaner, reaching the level of cleanliness you want in your home could be challenging and time-consuming. You shouldn't have to be an expert cleaner to have a clean home. Also, many other things could complicate your cleaning chores: a house too big to manage by yourself or a busy schedule, for example.
Consider the hidden benefits too!
Living in a messy and cluttered space could affect your mood and stress levels. Think about cleaning services as a way to improve the ambiance indoors and turn your home into a healthy environment. From better health to higher productivity, living in a clean home has many hidden benefits. Hiring a professional to get these benefits is worth your money!
Make the best out of your budget
After deciding that hiring a professional cleaner makes financial sense, the next step is choosing a suitable service for your cleaning needs. Finding the appropriate service for your home depends on many things, including your budget. Consider these tips!
Know your options
Many people think of full-time housekeepers when they hear the word maid. As with any other service, there are tons of cleaning service options available to match every client's need. Maids in a Minute is a cleaning company, which means we offer one-time or recurring cleaning services, mainly at a flat rate. However, you can find full-time, part-time, or hourly rate professional cleaners.
Each type of service has its benefits and drawbacks. Cleaning companies tend to have more operational expenses. However, background checks, bonding and insurance, and well-trained employees make companies the most reliable option.
Separate your needs
As we mentioned already, hiring a cleaner doesn't necessarily mean hiring a full-time maid. A cleaner could visit your home weekly, once a month, or as you need them. Many clients prefer to hire cleaners for difficult and time-consuming tasks. Cleaning services are highly customizable because homeowners' cleaning needs vary from household to household. Many cleaning companies offer customizable services with a wide variety of extras like organizing services or laundry! They should share with you a cleaning checklist.
Get a precise estimate
Before hiring a maid, ask for a precise estimate to make sure it fits into your budget nicely. Maids in a Minute offers their main services at a flat rate, so clients can plan ahead and be sure how much it will cost. We offer discounts to regular clients too! If you are curious about how much it will cost to clean your home, get a no-obligation quote online.
We are sure there is a perfect cleaning service for you. While researching services, why not give Maids in a Minute a try? Our packages have no contracts, and we guarantee 100% your satisfaction. Let us exceed your expectations!