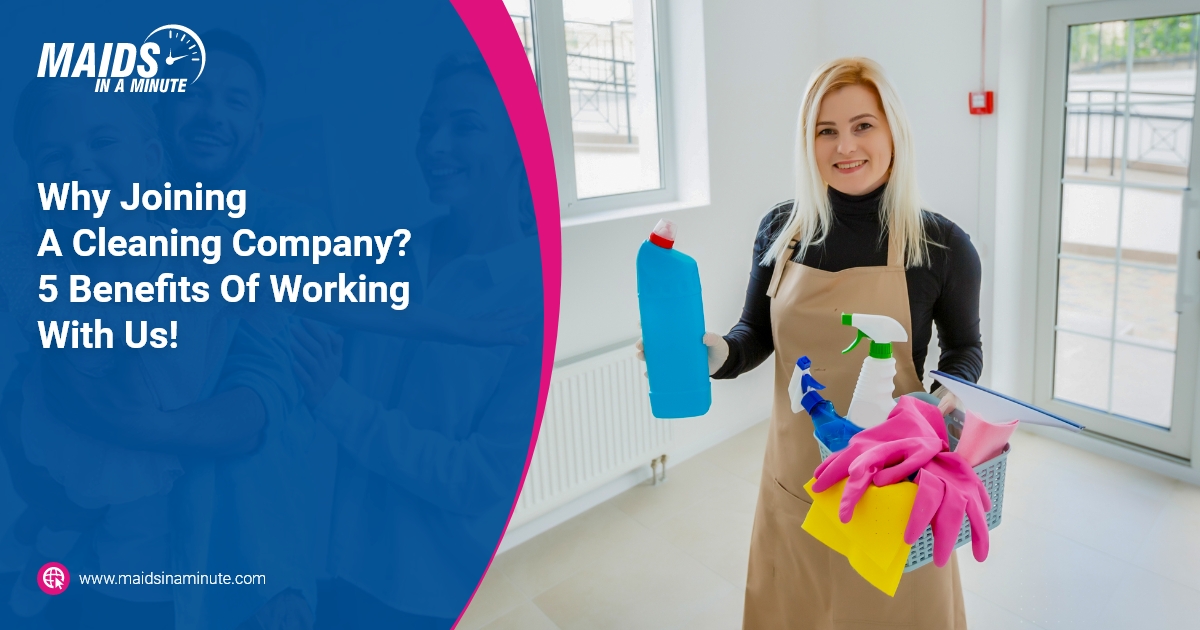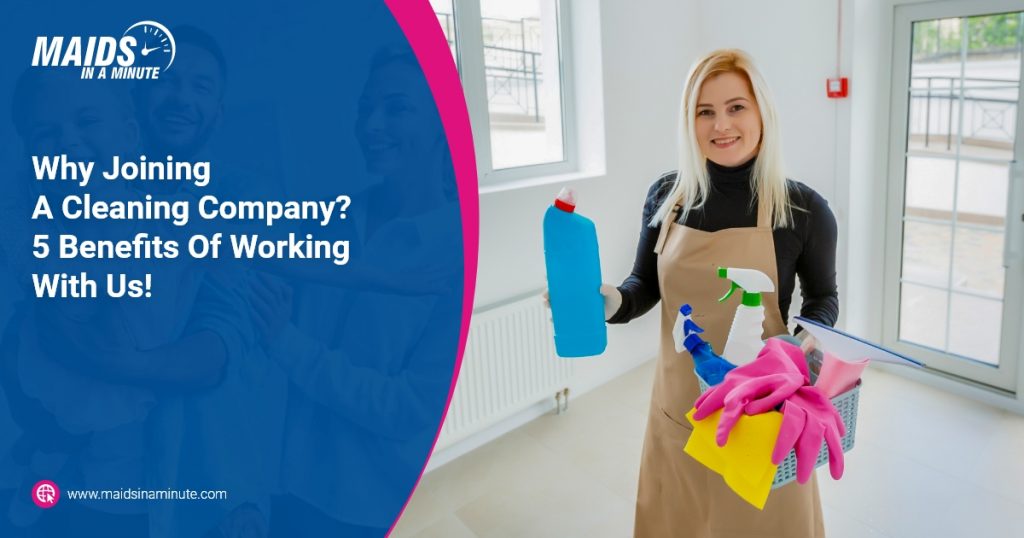 If an opportunity knocks at your door, would you answer it?
Join the best cleaning company in Michigan! Maids in a Minute is always looking for experienced cleaners to deliver high-quality cleaning services! These are the benefits of being part of Maids in a Minute!
1. We are a local and family-owned business
Maids in a Minute is a proud Michigan small business with years of experience! We operate in areas like Grand Blanc, Royal Oak, Detroit, Farmington Hills, and Frankenmuth. As a local and family-owned company, we have a strong bond with our community.
Everyone in the company lives here and is happy to clean their community. However, being local also means you won't experience any corporate bureaucracy! Keeping the personal touch is crucial to maintain a low-stress work environment!
2. Our systems are safe and hassle-free
Some time ago, we learned that the last thing maids and clients want is more hassle. The processes and systems of Maids in a Minute are designed to make everything easier for you and the client!
Payment and booking are managed online: We accept only cards and the payment is placed on hold 24 hours before the cleaning appointment.
We have a minimum 2 hours policy: This aims to keep transportation time low.
Prices are established upfront: Clients always know the price of the service beforehand.
We have a 50% cancellation fee: This makes sure cancellations are low, avoiding empty hours in the schedule. Your time is important, and we know it!
3. You control your time
We understand that our people are not only professional cleaners, but also parents, members of a community, and many more things. At Maids in a Minute, you make your own schedule to fit it into your daily routine!
However, it also works the other way around—you can give 100% to your cleaning career! Spring cleaning just passed by, but fall cleaning and holidays are around the corner! There is plenty of work to be done.
Apply now by clicking here! These are the best months to be a cleaning professional!
4. We encourage positive feedback
When someone is doing a great job, it shows! Delivering high-quality services is a must for any professional maid because cleaning has an impact on health and well-being. However, we don't want the performance of our maids to go unnoticed!
We encourage our clients to share what they think about our work. This feedback allows our maids to grow and keep learning as professional cleaners. Of course, we know everyone is making a living. That's why this feedback also materializes in a performance bonus!
5. Also, the tips are all yours!
Your hard work always gets rewarded. As we mentioned, clients notice when you go above and beyond in a cleaning. Sometimes, they say thank you with their kind words and positive reviews, but other times they say it with a little extra cash!
If you earn the tip with your hard work, it's yours! You keep all of it, either if our clients tip you through our booking system or by giving you a tip in cash.
What's next?
If you are an experienced cleaner and all these make sense to you, you are ready for the next step! Enter our career page and follow the process by clicking here!
Once we get your information, we'll reach out to you as soon as we can!